Given that my last post proved to be such a lighting rod for soul-searching discourse and heartfelt sympathy, I've decided to revert to my flippant, pointless blogging that says nothing of any import. Feel better? I know I do.
Ever take one of those silly little online surveys that is supposed to distill your entire essence as a human being into a catch-phrase that begins with "You are..."? I sure have! Want to know which novel epitomizes me? Read on!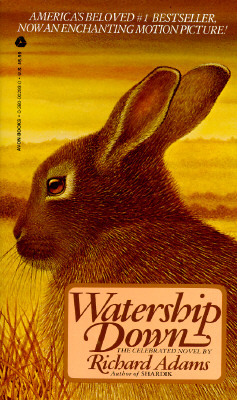 You're Watership Down!

Though many think of you as a bit young, even childish, you're actually incredibly deep and complex. You show people the need to rethink their assumptions, and confront them on everything from how they think to where they build their houses. You might be one of the greatest people of all time. You'd be recognized as such if you weren't always talking about rabbits.
Wow! Go me! Creepily, I used to love that novel as a kid. And watched the movie over and over. Even more creepy--check out this post...
Intrigued? Want to know more? Curious to know what type of animal I am? Fear not, gentle reader! I took that quiz too!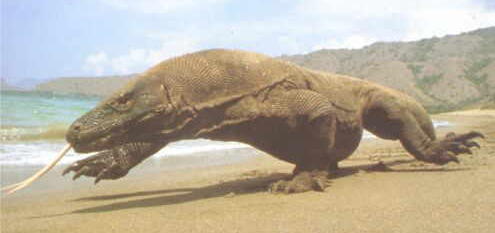 You're a Komodo Dragon!

While many people like to talk about running off to be the vicious dictator of a small distant island, you feel that you have more potential to follow through on this plan than anyone. Big, strong, muscular, and a teensy bit vindictive, you feel you could overpower anyone who tried to question your authority. When not taking over the world, island by island, you enjoy sunning yourself on the beach. You have an absurdly long tongue.
This is really funny. Last year, a couple of students in Yearbook Photoshopped--look! Another computer program that become a verb like Google!!--me, holding a bumper sticker that read "You Will All Bow Down Before Me!", into various world locations. One of the last pictures they made was a Time Magazine cover that read "[My name] Achieves World Domination!"
Oh, the absurdly long tongue? Chicks dig it, my friend. Chicks dig it.